Shiba Inu has lost over one-fourth of its value over the past 7-days. Per data from CoinMarketCap, SHIB was down by roughly 26% on the weekly window on Wednesday and was trading at $0.000007979 at press time.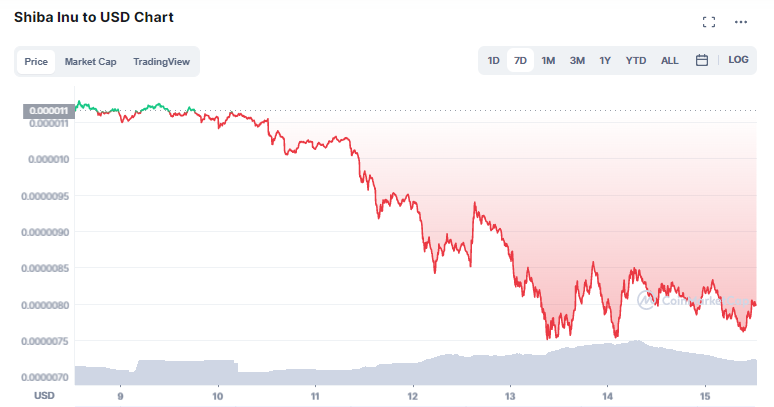 Even with the price falling, Shiba Inu tokens are consistently being removed from the circulating supply by burning. On Tuesday it was reported that the burn rate had slid up by 350% in merely 24 hours. Over 3.24 million tokens were burnt via 15 different transactions.
In fact, on Wednesday too, the same momentum was carried forward. Just a few hours back, the SHIB burn tracking platform had brought to light that over 61 million tokens were burned by executing 3 transactions in a span of merely 60 mins.
In the past hour, there have been a total of 61,482,892 $SHIB tokens burned and 3 transactions. #shibarmy

— Shibburn (@shibburn) June 15, 2022
Before that, close to 1 million tokens were burned in a single transaction and sent to a dead wallet.
In the past hour, there have been a total of 999,999 $SHIB tokens burned and 1 transaction. #shibarmy

— Shibburn (@shibburn) June 15, 2022
To date, a total of over 410 trillion tokens have been burnt from Shiba Inu's initial supply.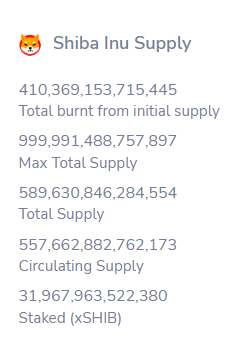 Dropping SHIB price is an opportunity to…?
Outlining the essence of burning, a prominent project supporting the whole burning mechanism—SHIB Super Store—took Twitter to affirm that the price drop is a "HUGE" opportunity that the community can take advantage of an upscale burning.
SHIB Superstore essentially includes Amazon affiliate links amongst other methods used to burn SHIB. The tweet went on to highlight:
The Shiba Inu community, as a whole, strongly believes that burning tokens would end up making the SHIB token deflationary over the long run. In a poll conducted recently, a majority of voters [61% of the total 4.7k respondents] ended up claiming that the launch of the Shiba Inu burn portal was bigger news that the announcement of its metaverse.
So, if things keep heading in the same direction and tokens are consistently removed from the supply via burning, then SHIB's price would likely end up benefitting from the same with time.